A Chaotic Chess960 event, a Beginner Course, and a World Record Attempt
Beginner Lessons by WFM Thandar
To cater for those who wish to learn chess, a clinic for Beginning players was conducted by SCF's HP coach WFM Thandar Aye Win for 11 participants.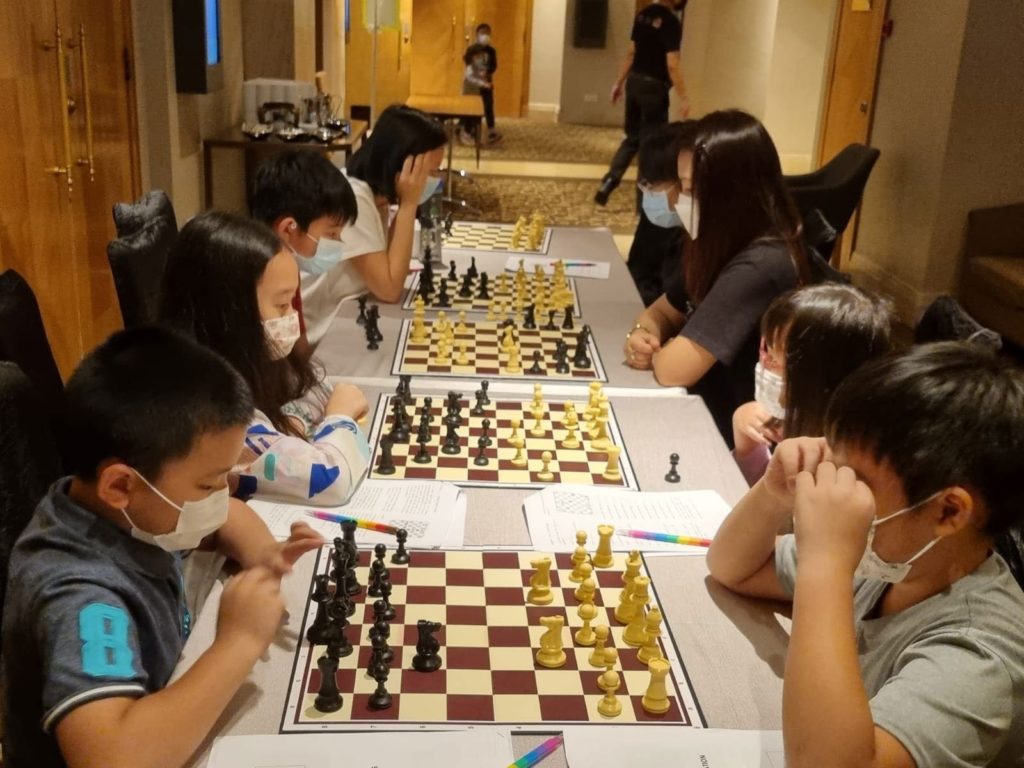 They successfully completed the 3-hour session and we hope they will continue to play more chess and take part in local events!
Masters Simultaneous Exhibition
IM Wynn Zaw Htun and GM Nguyen Anh Dung started off the day's proceedings with a Rotational Simultaneous exhibition against 22 participants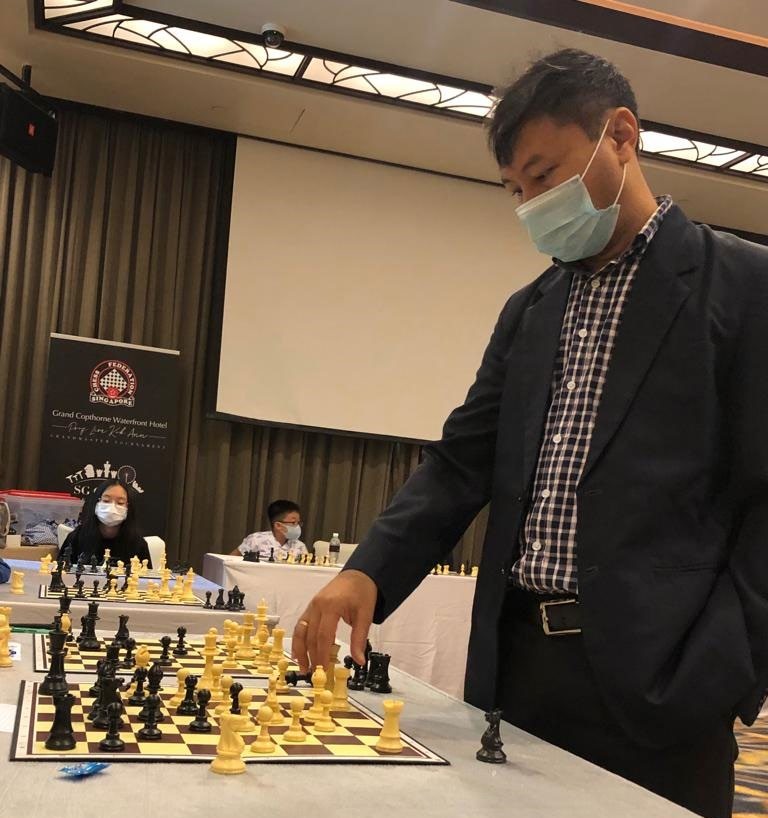 After 1.5 hours, the Vietnamese GM took over from Wynn when the players are well into the late middlegame.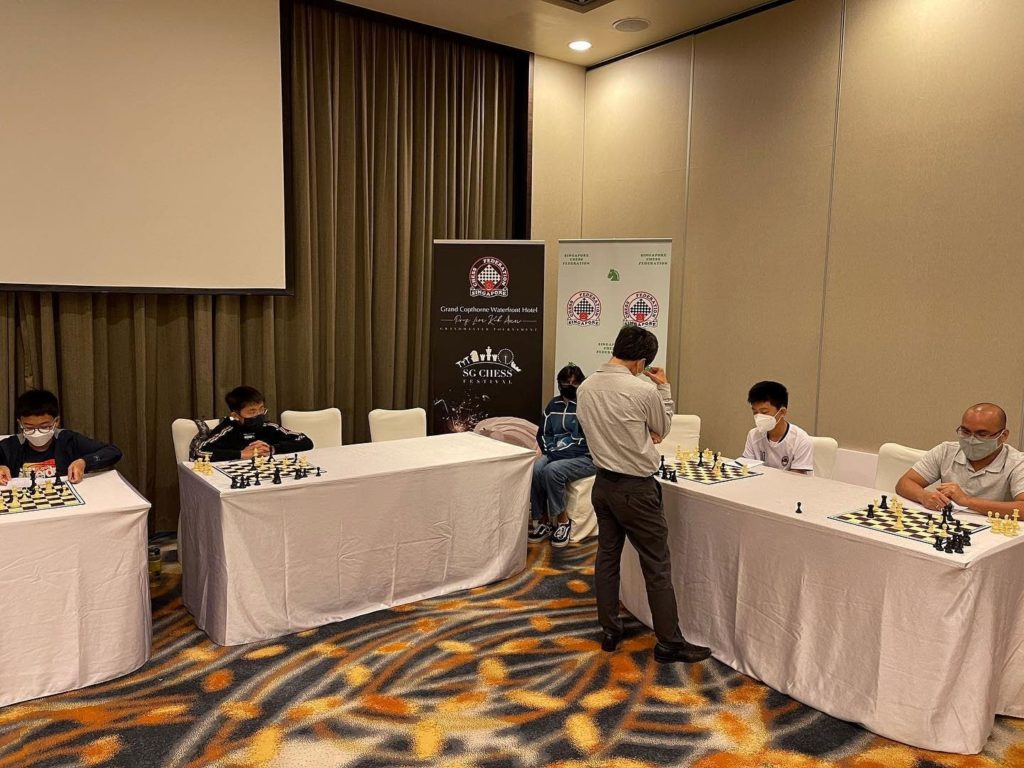 The event was originally planned to end at 1230pm, after which GM Nguyen was supposed to head for lunch, rest and prepare for the Grandmaster tournament which was planned to begin at 4pm. However, when offered to be replaced by GM Kevin Goh so that he could take his leave, he displayed both sportsmanship and professionalism by stating that he would like to complete the games and did not mind staying a bit later! Such professionalism is admirable and explains why Nguyen is a highly respected Grandmaster in this region.
Two juniors managed to hold the masters to draw, namely Justin Gan and Yu Beihao.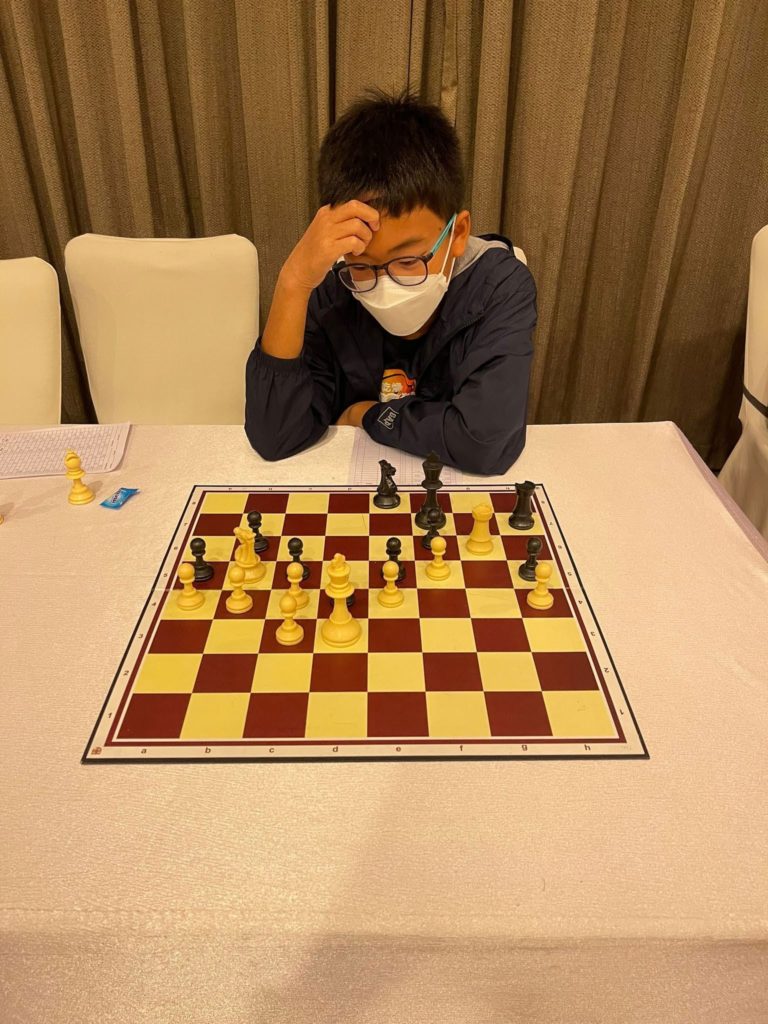 Justin received the "Longest Survivor" prize and GM Nguyen commented that he also played very solidly and would be a close second to winning the best game prize.
Beihao's staunch resistance against the masters earned him the Best Game Prize nod from the Vietnamese GM. Nguyen commented that his play in the middle game was strong and led to a winning position. The GM candidly admitted he was fortunate to escape with a draw.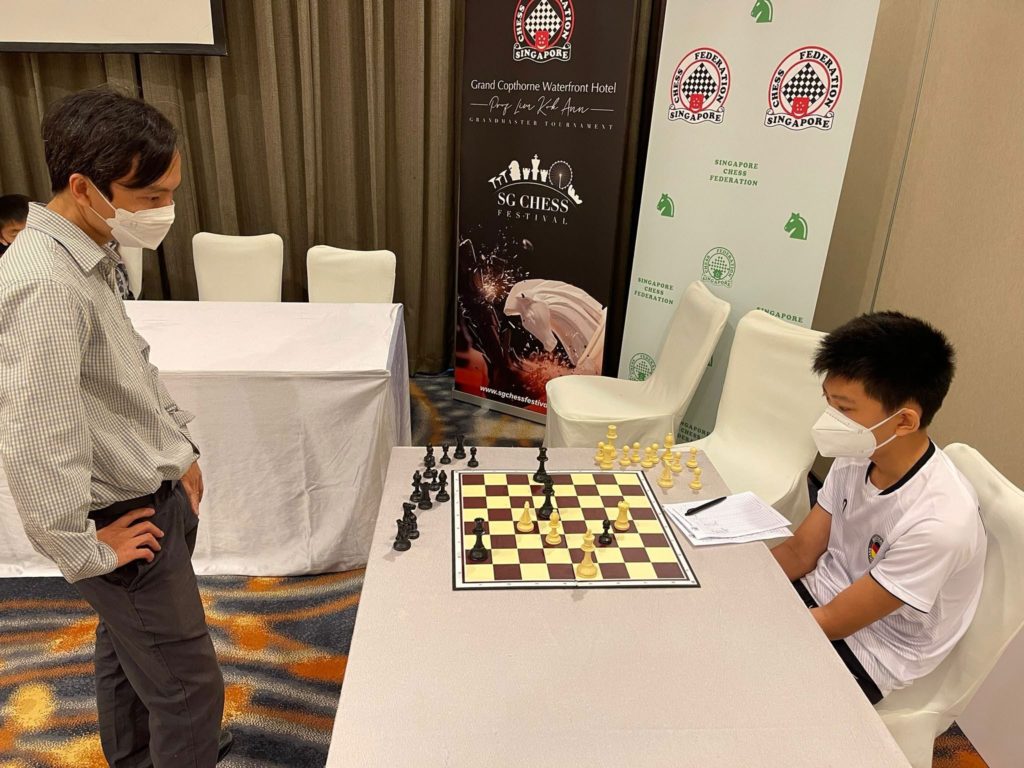 Thanks to these two boys, the masters did not end up with a picket fence score and they clearly deserved their awards!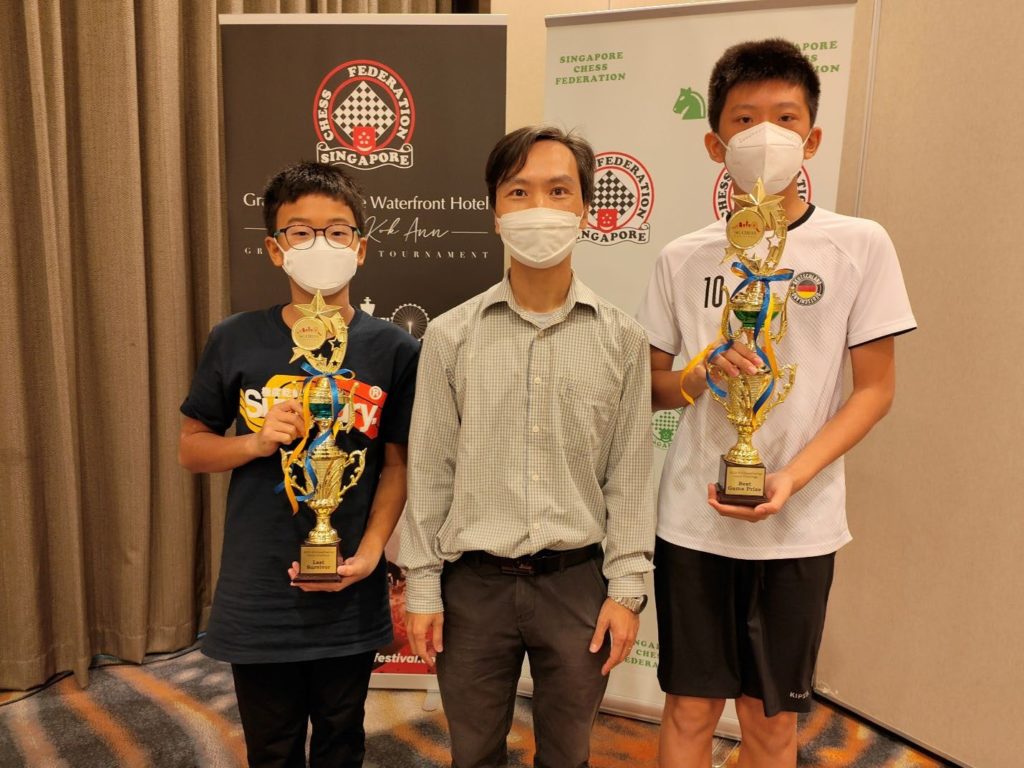 In the Chess960 event which attracted 24 players (inclusive of 4 masters), 7 different Fischerandom positions for each round ensured opening theory goes out of the window.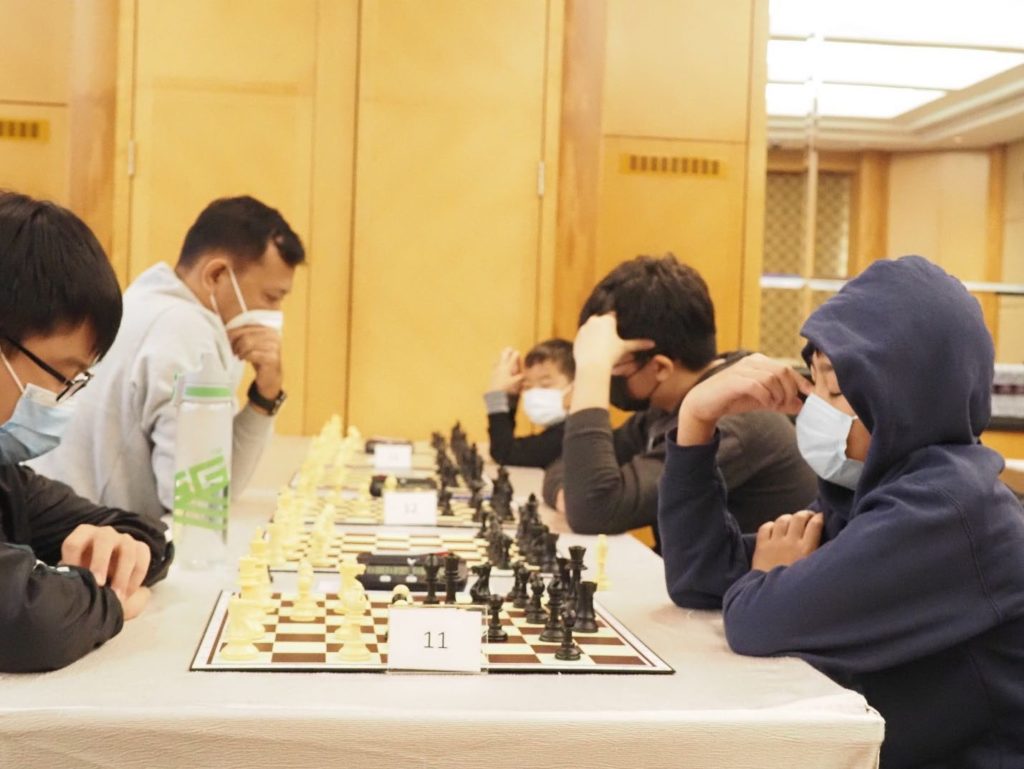 The upsets started early as top junior Elliot Wong took out CM Jayden Wong in round 3 and Mike Fang held FM Maung Maung Lwin to a draw the following round. FM Maung, who is the President of Myanmar Chess Federation chanced upon the tournament and could not resist signing up despite missing the first round!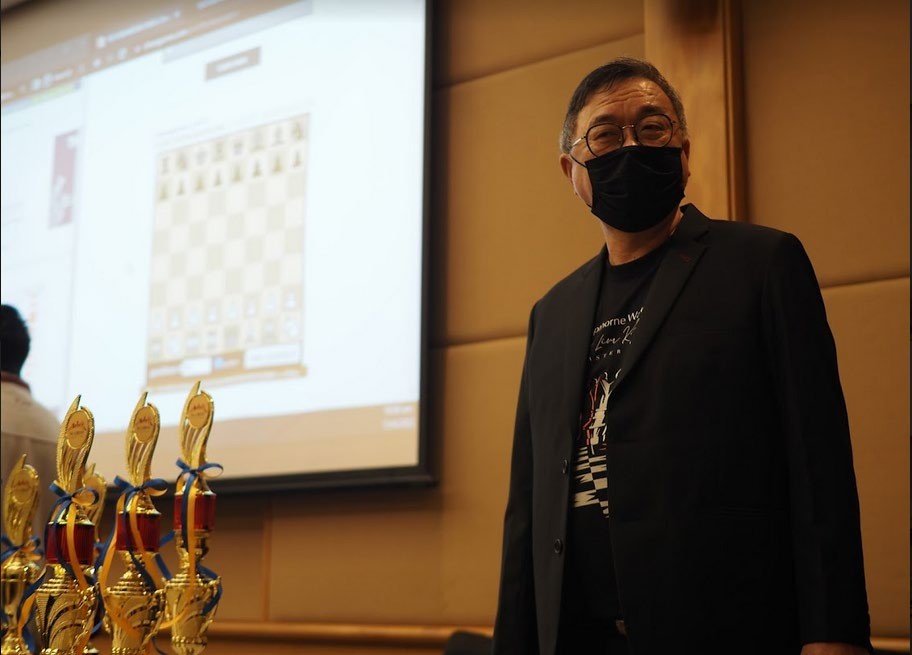 SCF Executive Director – Mr. Thomas Hoe in action
Indonesian FM Masruri Rahman, the 2009 World Schools Champion, took the champion's spot by winning 5 games and drawing against IM Lufti and CM Jayden Wong. Masruri had related the extent to which he and his Indonesian kakis took to join our festival – "Because plane tickets are expensive, we chose to go by sea, crossing via Batam to Tanah Merah (Singapore). We were willing to queue for more than 2 hours at the immigration gate and all paid off! It's true the saying goes, a champion is born through trekking the uncomfortable path, but if we are patient, it will make us have the character of champions!".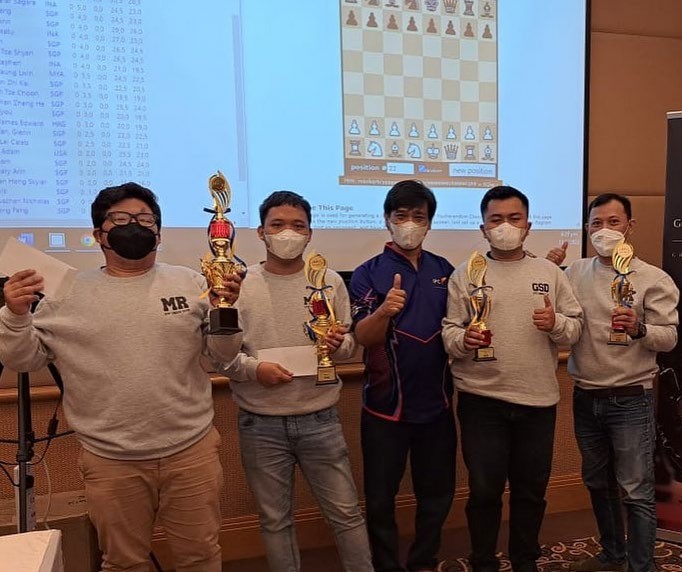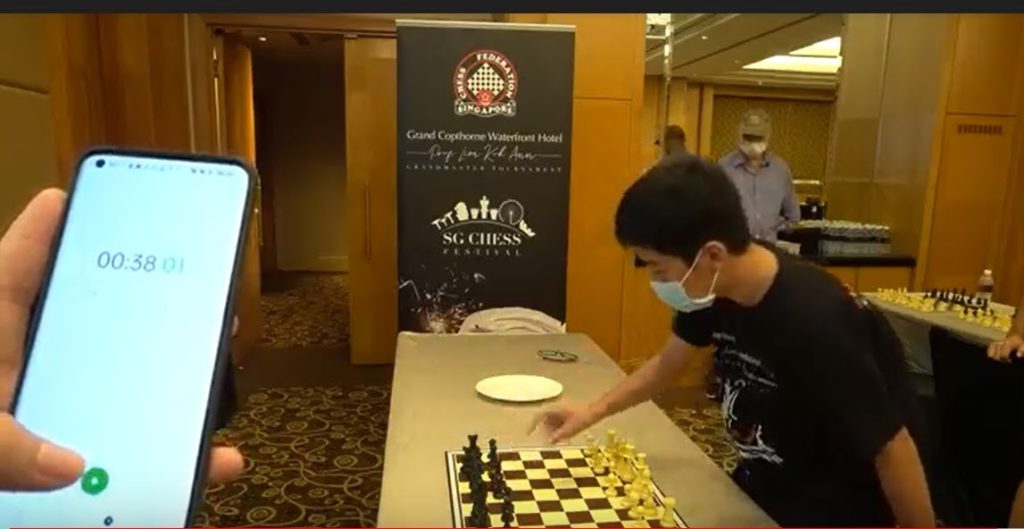 Jayden Cheng completing his board-setting – so here you go, the official National record is
38.01 seconds.
Well, that's the current National record then, Jayden's 38 seconds (inside sources say GM Kevin Goh did it unofficially faster than Jayden and so did an RI schoolboy…)