SG ChessFestival Team Tournament
SG ChessFestival Team Tournament
23 teams (of 4 players) vied for the right to be called Festival Team champions and we had some interesting team names which showed the creativity of the local chessers.
The Hwa Chong Institution players combined their initials to get KRMZ, the Polytechnic students demonstrated their intent to crush their opponents by naming themselves SP Slayers, SP Strikers and TP Terrors. The National Youth Girls Squad considered themselves 2cool4School and AC Knights was formed by Anglo Chinese School students.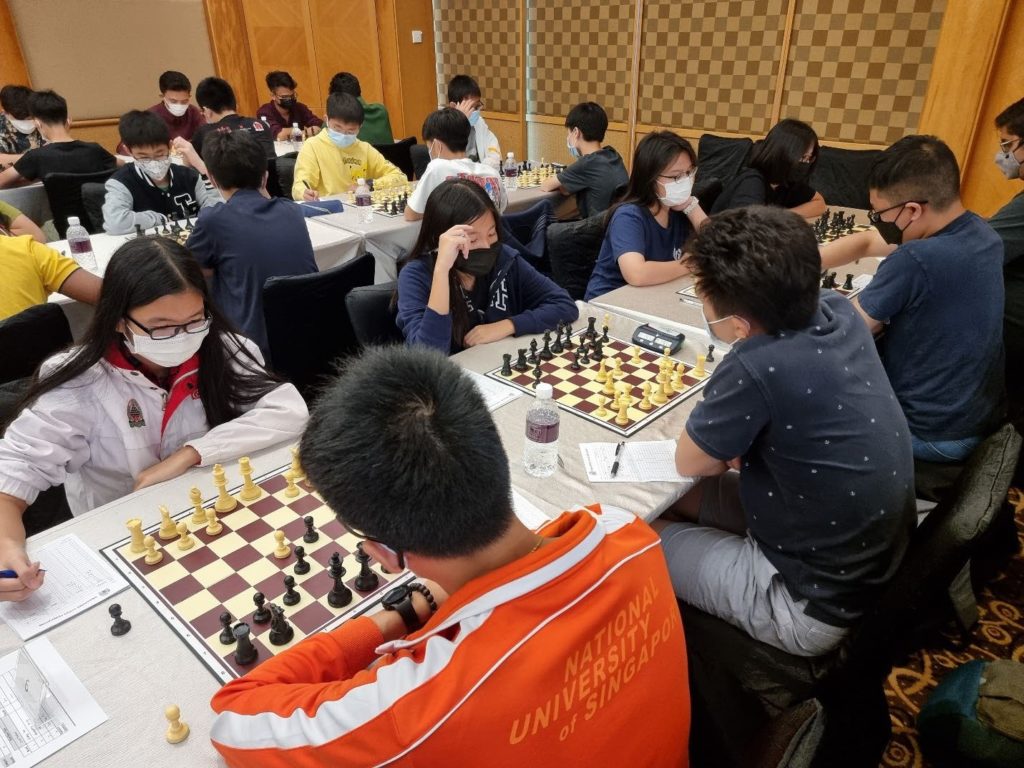 The all girls 2Cool4School team, comprising members of the National Youth Girls Squad
We also had the punny types with allusions to K-pop with BTS (Beat the Sicilian) and Whitepurple (not Blackpink, geddit?) as well as an adult team musing Even the Knights are better. The ambitious   junior   teams  announced  their   intentions   with  names   like  The Fantastic  Four,
Battlechess,  乘风破浪  (to brave the waves and wind)  and 鬼灵精怪  (mischievous little
devils or ghosts). We also have the extreme sounding ones at different ends of the spectrum
like Bigshot and 3 dummies 1 try hard competing.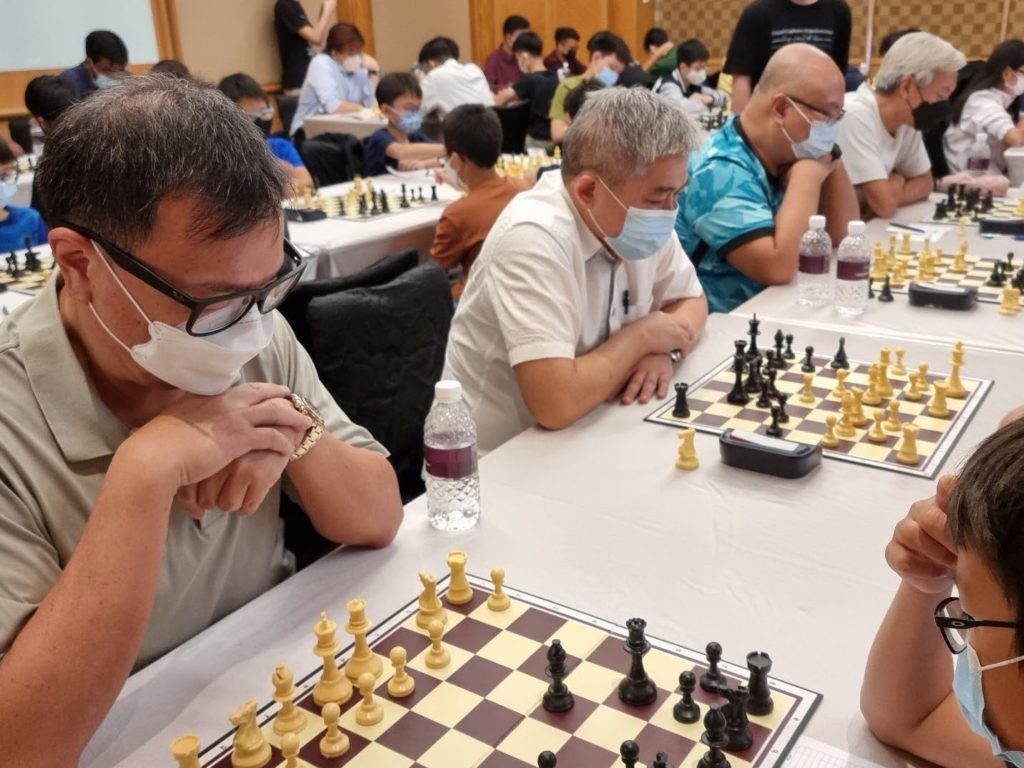 At the halfway mark, it was top seed PTP Multipurpose Chess Club holding onto pole position with 4 straight team wins. The four members of the Indonesian team, led by IM Muhammad Lutfi Ali, all finished within the top 10 positions in the previous day's Chess960 event. Kasparov Foundation, helmed by GM Darwin Laylo and former SCF President FM Ignatius Leong on the last
board, 乘风破浪 and 3 dummies 1 tryhard trailed by 2 match points, all having won 3 matches
and losing 1.
PTP continued their winning ways right till the end and blanked out their hapless opponents 4-0 in the next 3 rounds to clinch the $600 first prize (+ nice big trophies).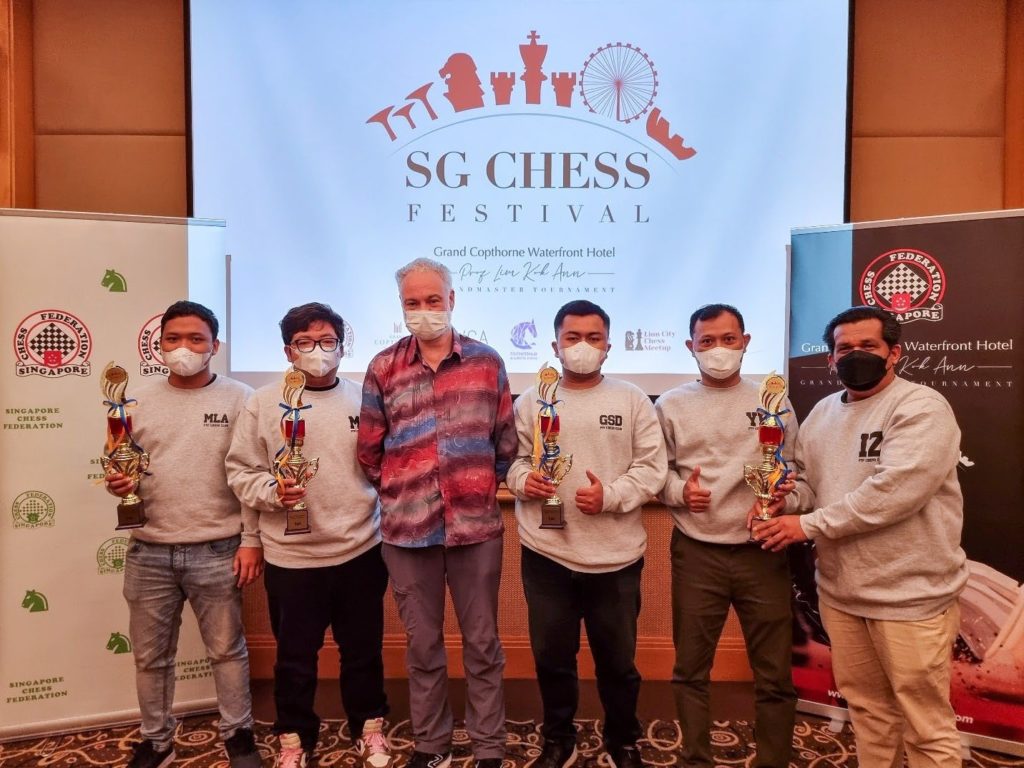 PTP Multipurpose Chess Club – SGChessFestival Team Champions! 2-time German Champion Thomas Luther was present to give away the prizes
Kasparov Chess Foundation was widely anticipated to cruise to 2nd place and they did finish in the runner up position.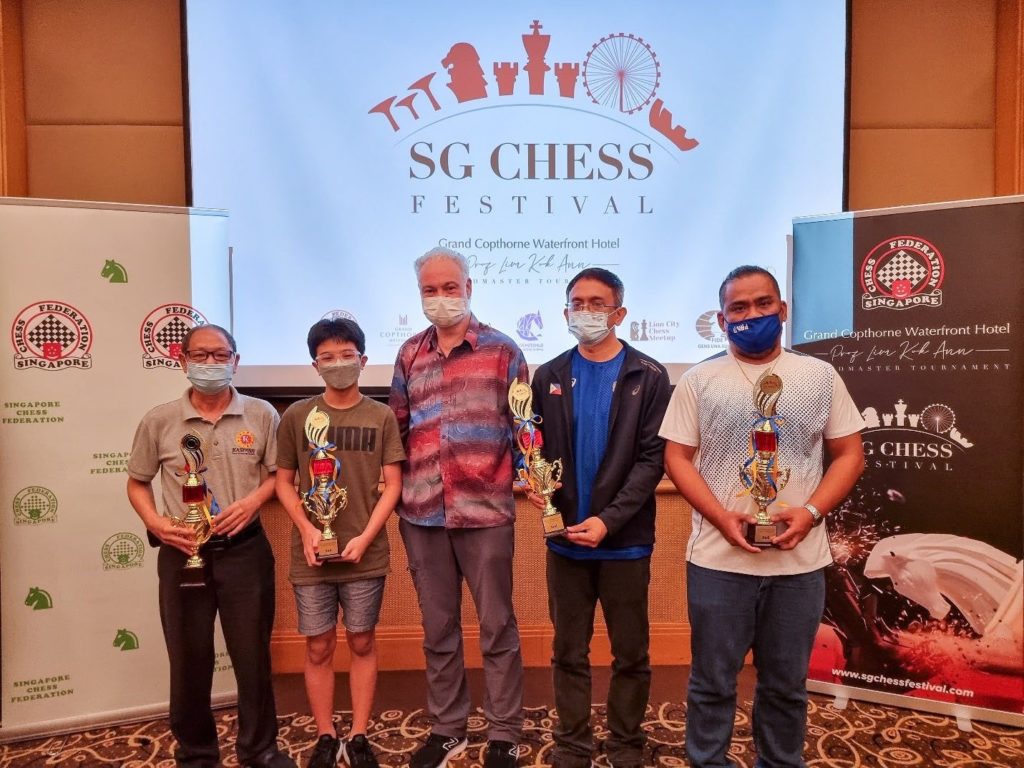 The runner-up team – Kasparov Foundation
But in the final round, they were held 2-2 by Bigshots with Elliot Wong holding GM Laylo to a draw and Jarred Teah beating FM Ignatius Leong.
The pint-sized Bigshots holding Kasparov Foundation to a solid draw!
The juniors  emerged an impressive 6th position, having  only lost to 3rd placed 乘风破浪
(comprising a truckload of National Youth Squad players) and PTP.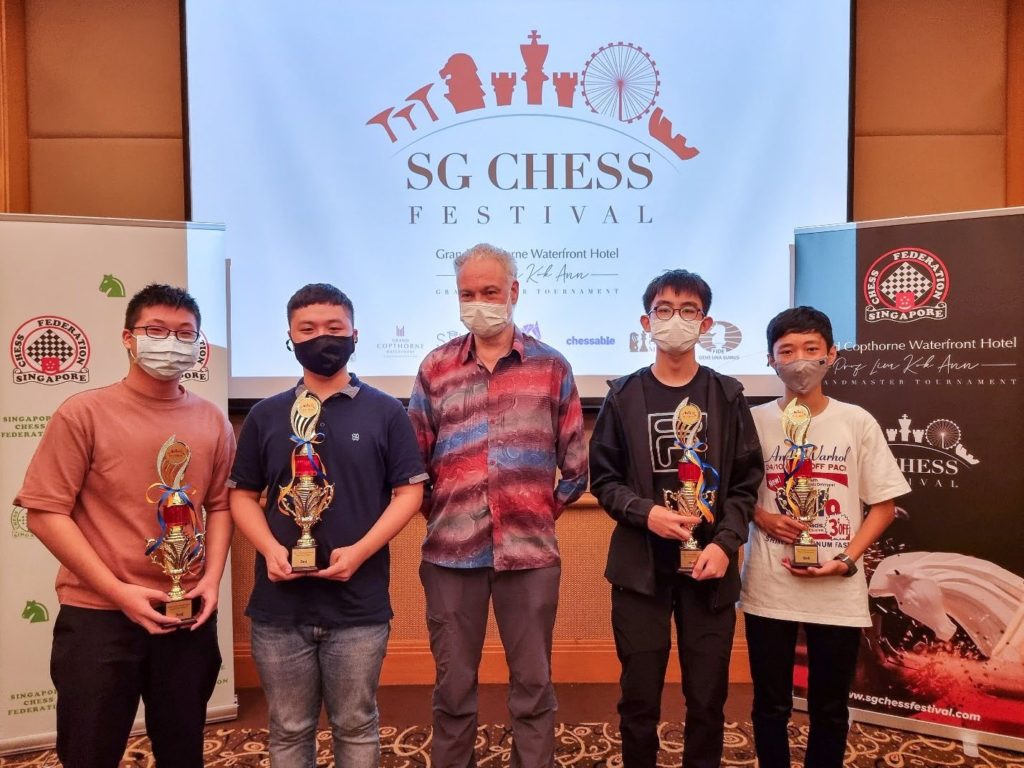 3rd placed 乘风破浪 – their top Board Ng Sheng Feng took out GM Laylo in Round 5.
Apart from trophies and cash prizes for the top 5 and trophies for the 6th to 10th place teams, the organizers decided to award Category prizes for the U-10, U14 and U18 categories, a gesture very much appreciated by parents and players!
Final Results: http://chess-results.com/tnr646099.aspx?lan=1