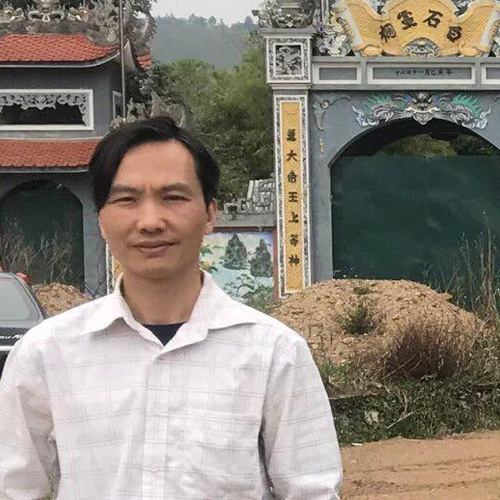 GM Nguyễn Anh Dũng is Vietnam's 2nd ever Chess Grandmaster and a 3-time National Champion of Vietnam. He is a seasoned tournament player and has represented Vietnam in many prestigious tournaments including the SEA Games where he won an individual gold medal in blitz chess. He participated in the 2018 QCD LKA Grandmaster Invitational tournament in Singapore and won the best game prize in that event. His youthful looks and friendly demeanor led many Singaporean fans to label him as the "baby-faced assassin" in Chess.
One fun fact is that his daughter, WCM Nguyễn Lê Cẩm Hiền, is also a future chess star for Vietnam, having won the World Youth U8 Championships in 2015.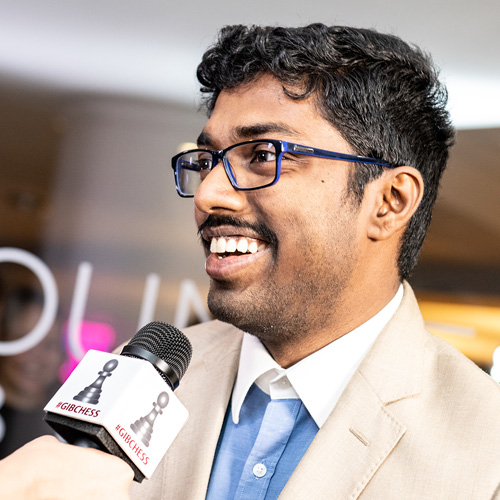 GM Baskaran Adhiban, widely known as "The Beast" thanks to his attacking prowess, is one of India's strongest players and has consistently produced world class results. He was a former World Under-16 Champion in 2008 and in the following year, he emerged the Indian National Champion and then made a big splash on the world chess scene by finishing 3rd in Tata Steel C, winning the 2014 Biel Masters and in 2016, took home the Tata Steel Challengers title. He then finished 3rd in the 2017 Tata Steel Masters Section, one of the strongest tournaments in the world.
Adhiban is also a very popular Chessable author and has won the Chessable 2021 Showman of the Year award. Fun fact: In The Complete Indian Sports Quiz Book (Vijayan Nair,2016), questions 100-102 were devoted to Adhiban's chess exploits.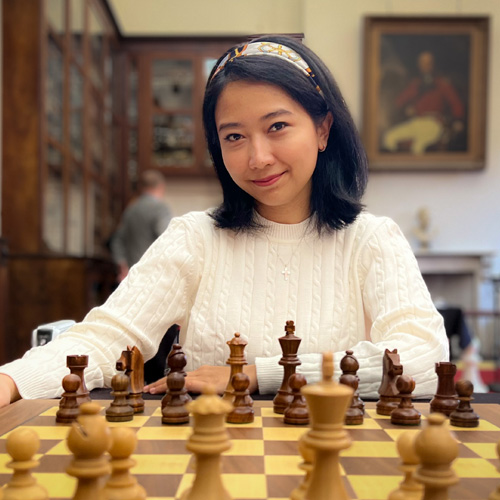 WGM/IM Irene Kharisma Sukandar is Indonesia's first Woman Grandmaster, her first female International Master and also her highest rated female player. She is one of Indonesia's most decorated chess athletes, having won multiple gold and silver medals at the South-East Asian Games, and was also twice Champion of Asia. Due to her sporting achievements, she was included as an honouree in the 2019 Forbes 30 Under 30 List.
In 2021, Irene became an internet sensation after she defeated the infamous "Dewa Kipas" in a match in which she won 3-0. This match was watched online by 1.2 million viewers simultaneously which is a record according to FIDE.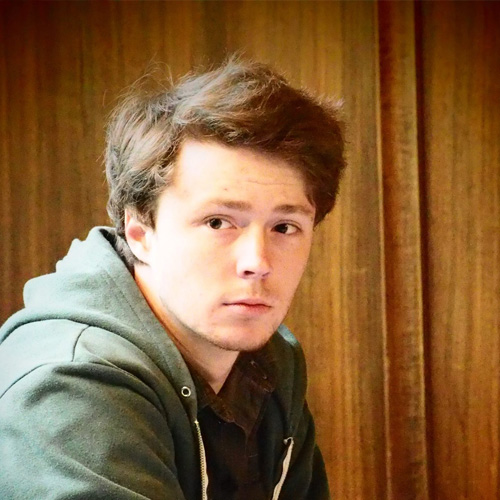 IM James Morris is the 2nd youngest Australian to attain the IM Title and he is a regular tournament winner on the Aussie tournament circuit, having won the Doeberl Cup twice, Victorian Championships 4 times and the Melbourne Chess Club and Ballarat Begonia Open championships 5 times. James was also a member of the Australian squad which claimed the 2020 Asian Nations Online Cup by sensationally edging out the powerful Indian squad. 
James has made several 2600 performances in the past but fell short of making a Grandmaster norm due to technical reasons. He would certainly be hoping to make his mark in this tournament.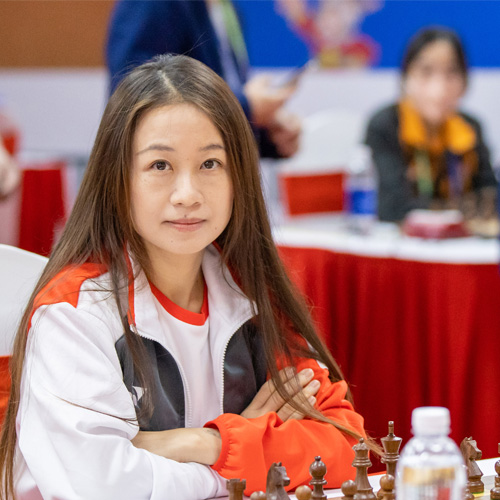 WGM Gong Qianyun is Singapore's first Woman Grandmaster and has won the National Women's Champion title for a record 9 times. She was featured twice on Mothership.sg (one of Singapore's top 5 websites) for representing Singapore in the South-East Asian games, and for winning Singapore's 900th gold medal in the SEA games. One of the few ladies to play on the Men's Team at the World Chess Olympiad, Qianyun represented Singapore at multiple Olympiads and have won one gold, one silver and one bronze medal at the SEA games.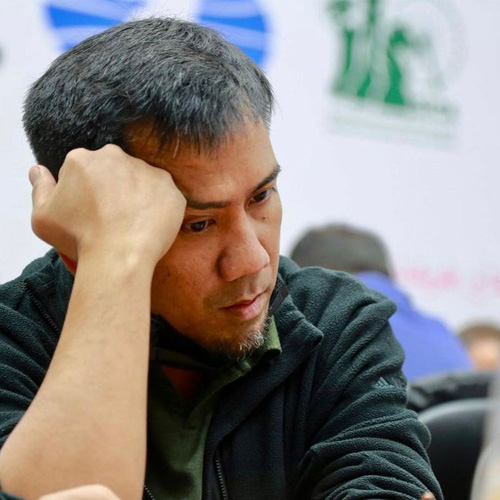 IM Oliver Dimakiling hails from the Philippines and is a seasoned tournament player. He represented the Philippines in many important events such as the South-East Asian Games in 2005 where he won the silver medal in blitz chess, after losing a thrilling final to Nguyễn Anh Dũng. 
He has two Grandmaster norms and will also be one of the GM hopefuls in this tournament.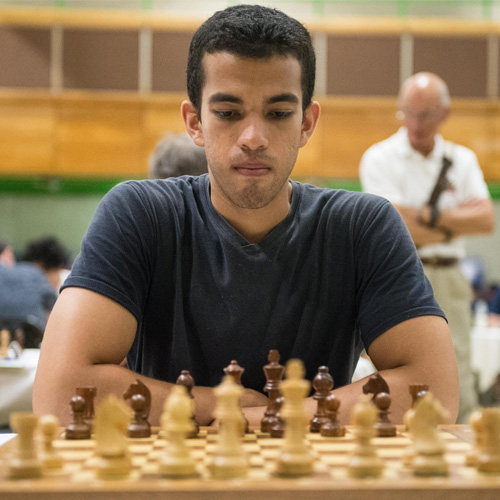 GM Daniel Howard Fernandez is the youngest grandmaster from England. He was the joint under-9 British Champion and shortly after, moved to Singapore where he continued his chess development. He became an International Master in 2010 at the tender age of 15, and attained the Grandmaster title in 2017. 
Apart from being a successful tournament player, Daniel is also a prolific author, having authored several books, helmed a column on www.chesspublishing.com and also published instructional videos on the specialist news site, Chessbase.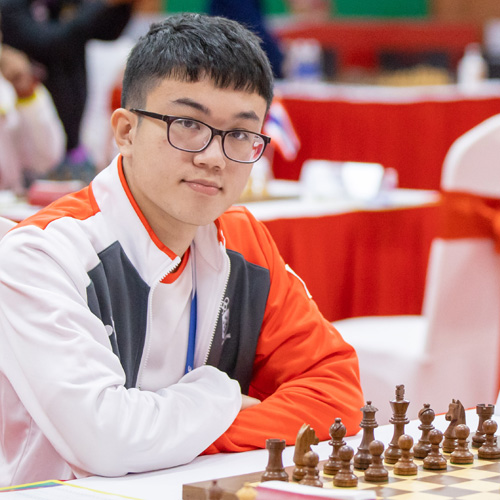 IM Tin Jingyao is a 5-time Singapore National Champion and has represented Singapore in multiple global events such as the World Chess Olympiad, the FIDE World Cup in 2021 and the South-East Asian Games. He recently returned home from the 31st South-East Asian Games in Hanoi with a silver medal and 2 bronze medals, the largest haul at the SEA Games from a male chess athlete in Singapore Chess history. 
After the SEA Games, he proceeded to win his very next event – the Hanoi Grandmaster norm invitational with a stunning score of 8/9 and a performance rating of 2774, securing his final Grandmaster norm. We congratulate him on becoming Singapore's 5th and youngest Chess Grandmaster.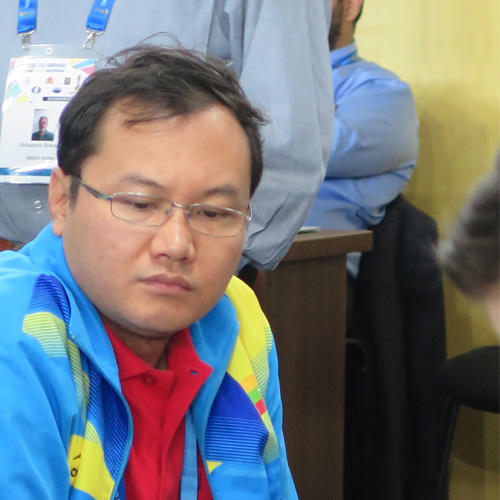 IM Wynn Zaw Htun is a 9-time Burmese National Champion and has represented Myanmar at the World Chess Olympiad and South-East Asian Games on multiple occasions.
His peak rating is 2578 and with two Grandmaster norms, he will be hoping to become Myanmar's 2nd ever Chess Grandmaster by doing well in this tournament.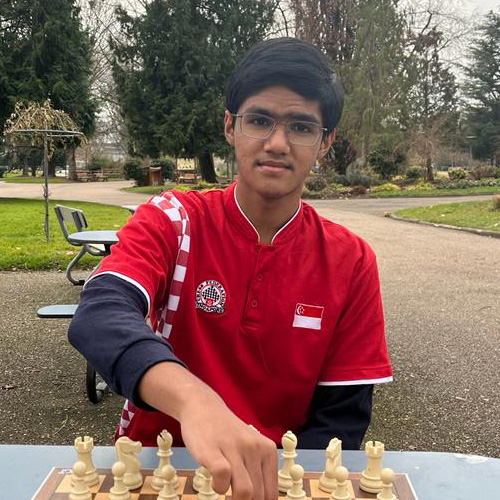 IM Siddharth Jagadeesh is Singapore's latest International Master, and one of the Republic's youngest ever IM at the age of 15. He was once ranked as the World No.1 among under eleven year olds, and hopes to become a Chess Grandmaster within the next 2 years.
A fun fact about Siddharth is that he loves numbers and has a penchant for noting down records and analyzing rankings in other sports apart from Chess.